Financial Aid and Awards
Financial Aid & Awards administers financial support programs that are based on merit and need for undergraduate students studying at Saint Mary's University. Providing students with access to a variety of financial resources, tools, and information; by rewarding academic excellence with awards; offering valuable expertise on government loans and creating job opportunities for students through the Work-Study program.
Need help with your spending plan, figuring out your resources, or discussing special financial circumstances? Talk to one of the Financial Aid & Awards Officers for personalized support and advice.

Meet our staff:
Marla Douglas, Assistant Registrar, Student Finances

Taryn Hines, Financial Aid & Awards Officer

Taryn has a background in fine arts and a keen interest in health and wellness, including your financial wellbeing. She will help you navigate student loans and overcome financial barriers, so you can get the most out of your degree.

Marcella Abreu, Financial Aid & Awards Officer

Marcella is passionate about the global community and international cultures. She will focus on helping you reach your academic goals by alleviating your financial pressures.

Visit us during our drop-in hours! We are conveniently located in the Service Centre (MM108). The times for drop-ins, financial literacy and other events we are attending on campus can be found in the calendar below.
To help prevent the spread of COVID-19, we are temporarily cancelling our drop-in hours. We encourage you to reach out to us by e-mail at financial.aid@smu.ca, which we are actively monitoring.
Our Calendar:
Our Videos:
The SMU-How2 Video Series is designed to help show our new students how to make a smoother transition into a new independent life at Saint Mary's University.
Our Services:
---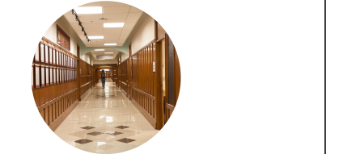 ‌Financial Aid & Awards
Service Centre, McNally Main 108
T: (902) 420.5582
F: (902) 420.5151
E: financial.aid@smu.ca
‌