Robert Lahey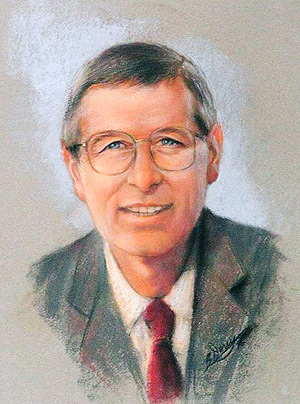 Inducted in 1996
Category: Athlete - Basketball
A native of Portland, Maine, Robert (Bob) Lahey came to Saint Mary's in the fall of 1958 to begin a student-athlete career that would establish him as one of the most prolific athletes in the history of this University.
A fine student and keen athletic competitor, Bob went on to win national recognition by virtually rewriting the CIAU basketball records of the time. One of his most memorable achievements was setting a single game scoring record of 60 points. His consummate skills and dedication earned him the honour of being named the top basketball player in the country by the Canadian Intercollegiate News.
After a distinguished career as athletics director at Old town Main High School from 1972 until his death in 1994, Bob Lahey left a legacy of performance in life that will remain deeply rooted at Saint Mary's University.
Portrait Artist: Barb Dorey
Portrait Art Photographer: Joe Chrvala
← Previous Inductee || Next Inductee →