Kathy Mullane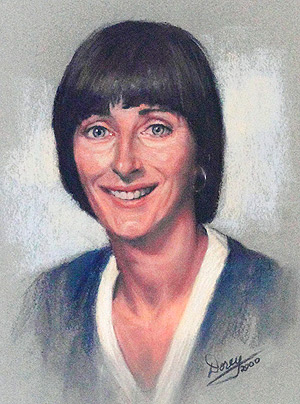 Inducted in 2000
Category: Builder
Kathy Mullane was a dedicated, talented young Halifax athlete who combined education, opportunity and ambition to become one of the most accomplished and respected builders of sport in this province. In 1966 this accomplished athlete from Saint Patrick's High School enrolled at Dalhousie University where she starred in field hockey and basketball and earned a Bachelor of Physical Education Degree and an MBA Degree from Saint Mary's University in 1989. As a high school coach and teacher, Kathy led her teams to Metro Juvenile and Provincial Championships.
In 1973 Athletic Director Bob Hayes initiated a new era on campus when he hired Saint Mary's University's first woman coach, Kathy Mullane, to direct women's athletics. Within a year Kathy led the field hockey and basketball teams to full status at the Varsity Level. She then led them to four AUAA titles.
This 1976 AUAA Basketball Coach of the Year developed programs in recreation and fitness for thousands of members of this University. A valued coach in Canada Games Basketball and Field Hockey, Kathy has played or coached in five Canada Games; organized the National Women's Field Hockey Championship; and numerous Nova Scotia and Atlantic Open Squash Tournaments. She received the Sport Nova Scotia Outstanding Volunteer Award in 1996 and was inducted into the Nova Scotia Sport Hall of Fame in 1998.
Portrait Artist: Barb Dorey
Portrait Art Photographer: Joe Chrvala
← Previous Inductee || Next Inductee →