Jamie Bone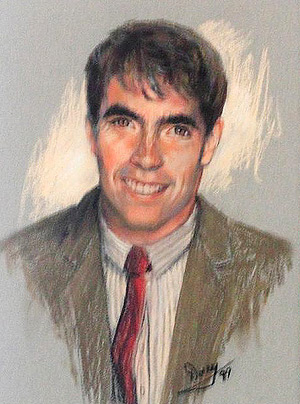 Inducted in 1999
Category: Athlete - Track & Basketball
Jamie Bone excelled during his years at Saint Mary's as a Cerebral Palsy wheelchair track and basketball athlete. A Dartmouth native, he competed in the 1987 Can Am Games where he finished second in the 200 and 400 metres events and third in the 100 metres. The following year he won four gold medals in the Canadian Wheelchair Games for Cerebral Palsy Athletes, setting a world record in the 400 metre event. At the 1988 Paralympics in Seoul, Korea he finished first in the 100, 200 and 400 metre races, establishing one world and two Paralympic records. In 1989 he won three gold medals at the Canadian Championships and four at the Robin Hood Games in Nottingham, England, after which he retired from competitive racing.
Jamie Bone continued to support disabled athletes after his retirement and was a member of the Nova Scotia Flying Wheels basketball team. He has been a member of the Board of Directors of the Abilities Foundation of Nova Scotia, has supported numerous fund raising events for disabled athletes and has been a goodwill ambassador for his university, his province and his country. In 1997 he was inducted as a member of the Nova Scotia Sport Hall of Fame.
His hard work and outstanding accomplishments as a para-athlete on a regional, national and international level have earned Jamie Bone induction to the Hall of Fame in the Athlete category.
Portrait Artist: Barb Dorey
Portrait Art Photographer: Joe Chrvala
← Previous Inductee || Next Inductee →