Greg McClare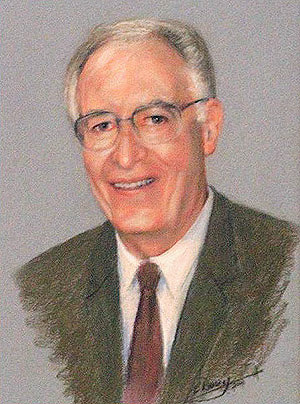 Inducted in 2003
Category: Athlete - Football
This alumnus was a perfect role model of what "student-athlete" should be - both while at Saint Mary's University and for the rest of his life.
After attending Saint Mary's High School (1954 - 1956), he enrolled at the University, graduating in 1960 with a Bachelor of Arts degree. Two years later, he received a Masters degree from the Maritime School of Social Work. Employment opportunities then took him to the Toronto Board of Education where he continued his education on a part-time basis at the University of Toronto, graduating in 1983 with a Masters degree in Education Administration. He completed his formal education at the University of Whales from whence he obtained his Doctorate in Education.
In 1999 he retired from the Board of Education and assumed a part-time position with the Toronto Catholic Charities Organization. His volunteer work netted him a Citation from Cardinal Aloysius Abrozic for his "Outstanding Generosity to People in Need".
When he returned to Nova Scotia, he again involved himself significantly with a number of community organizations, including the Metro Community Housing Authority, the Metro United Way, and his Parish Council, to mention but three.
While a student at Saint Mary's University he was awarded a "Gold M" for outstanding extra-curricular activities; also the University's "Athletic M"; and several MVP awards for football.
Greg's contribution as a fullback for the football team is unequalled, playing junior football until the Bluenose League folded in the late 50's after three consecutive years in which Saint Mary's University was Maritime Champions. In both 1955 and 1956 he was runner-up for the scoring title which he won in 1957.
In 1958 and 1959, he played with the Intercollegiate Football League capturing MVP honors in the latter year. While there are no records of the number of touchdowns he scored over many years, there is little doubt this long-time "Huskie" would have outdistanced all other past players by far as the Saint Mary's Scrapbook 1954 to 1961 article on him attests.
One of his sons, Dale, (Bachelor of Arts, 1986) carried on his father's tradition of being an outstanding football "Huskie".
Greg passed away in the late spring of 2003.
Portrait Artist: Barb Dorey
Portrait Art Photographer: Joe Chrvala
← Previous Inductee || Next Inductee →