Brian Burgess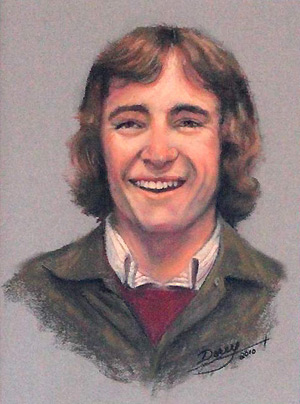 Inducted in 2010
Category: Athlete - Basketball and Football
Hardwood recruit, gridiron superstar. Those four words tie up Brian Burgess' years at Saint Mary's into a neat bundle.
A native New Englander, Burgess was recruited by former Saint Mary's basketball coach Brian Heaney to join the hoop squad in 1972. The following spring he was a member of the 1973 unit that captured the CIAU championship and in the fall joined the football squad that went on to win SMU's first-ever Vanier Cup.
"He was a terrific and gifted all around athlete who could excel at any sport that he played in. He was a member of the AUAA and CIAU Championship teams. He was an intense competitor and a mentally tough basketball player who made his teammates better both on and off the court." recalled Heaney.
While his basketball talents were considerable, it was on the football field where Burgess truly made his mark. His basketball skills aside Burgess had a storybook start to his football career when he intercepted two passes in his first game, running one back 106 yards for a major.
A four-time AUAA All-Star and a two-time All Canadian, Burgess was the first player from a Canadian university to play in the East/West All-Star game in the United States. He signed with the Philadelphia Eagles in 1976, but was cut in the pre-season. He returned to SMU and in 1979 played in the Can-Am Bowl in Fort Lauderdale, Florida.
An All Canadian defensive back (safety) in 1974, Burgess joined tight end Steve Telfer and offensive tackle Mark Pothier as the most ever from a Maritime university earning All Canadian honours.
When asked what Burgess brought to football that allowed him to transfer over from basketball so effectively, Heaney instantly rebounded with, "His ability to react to defenses and offenses was superior to most athletes. He could read a situation within a split second and use his premier athleticism to adjust and dominate an opponent. He had a fierce competitive desire to win and was one of the most coachable athletes to work with. His attitude buoyed his altitude of achievement. He had superior game intelligence. He understood strategy and at the athlete's level had a reputation for having 'game smarts'. His instincts on the field and on the court were second to none."
Portrait Artist: Barb Dorey
Portrait Art Photographer: Joe Chrvala
← Previous Inductee || Next Inductee →