Bob Warner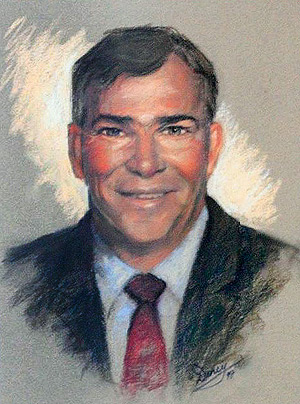 Inducted in 1999
Category: Athlete - Hockey
A native of Grimsby, Ontario, Bob Warner came to Saint Mary's in 1970 after a two year stint with the Otttawa 67's of the Ontario Hockey League and a year of professional hockey with the Johnstown jets. For four years Bob was known as "the backbone, blood and guts of the Huskies' defense", serving as an assistant captain in his second season, and was team captain in his third and fourth years. In three consecutive years he led the Huskies to the national championship game and, although they fell short of the national title, they set the standard against which all future Saint Mary's hockey teams have been measured.
His strong skating and efficient puck handling, combined with his hard-hitting style, resulted in his selection as a league All-Star three times and in 1973-74 he was selected as an All Canadian. Following graduation in 1975 he joined the Toronto Maple Leafs organization and played in the 1975 Stanley Cup playoffs. Before retiring in 1980 he played in both the Central Hockey League (Oklahoma City and Dallas) and the American Hockey League, finishing his career in Moncton.
In the words of former Head Coach, Hall of Famer, and the winningest coach in Saint Mary's history, Bob Boucher, "If all my teams had the heart of Bob Warner we would have enjoyed even greater success."
Bob Warner's exceptional play and leadership as a member of the Hockey Huskies make him a worthy inductee to the Hall of Fame in the Athlete category.
Portrait Artist: Barb Dorey
Portrait Art Photographer: Joe Chrvala
← Previous Inductee || Next Inductee →