School of the Environment
School of the Environment Faculty
---
Dr. Linda Campbell
Environmental Science
Professor
Director
LM.Campbell@smu.ca
Dr. Campbell is the Director of The School of the Environment. She is also Senior Research Fellow in Environmental Sciences and the principal investigator of the Aquatic Ecosystem Health Laboratory research group. Her research interests include how trace metals and contaminants cycles in aquatic food webs across Canada and around the world. Dr. Campbell is also interested in using multi-disciplinary approaches to improve our understanding of anthropogenic and natural impacts in the environment, with a focus on aquatic ecosystems. She is establishing a trace-element clean-room laboratory at Saint Mary's University for advanced research in contaminant biogeochemistry. Within the Dynamic Environment and Ecosystem Health Research (DEEHR) Laboratory, she has supervised many graduate students and postdoctoral fellows working on diverse research projects. Dr. Campbell's research group has published extensively, with over 50 peer-review publications on projects in China, Africa, Argentina, Canada and the USA supported by several millions of dollars in research funding.
Courses taught:
ENVS 2300: Environmental Science: Populations & Ecosystems (2011-2013)
ENVS 4827/5827: Environmental Contaminants (2012- current)
Related:
---
Dr. Bartlett is Professor of English and Coordinator of Saint Mary's Creative Writing Program. He was hired to teach at Saint Mary's in 1990 and has taught many workshop classes in several genres, as well as a wide variety of literature courses, especially in American and Canadian Literature, poetry, and nature writing. His publications include seven full-length collections and three chapbooks of poetry, most recently Potato Blossom Road: Seven Montages (2013), The Watchmaker's Table (2008), Wanting the Day: Selected Poems (2003), and The Afterlife of Trees (2002. In 2014 Fitzhenry and Whiteside published his first prose book of nature writing, Ringing Here & There: A Nature Calendar, a 366-item book of days spanning a year from April 1st to the next March 31st. He has been a long-time member of ASLE (Association for the Study of Literature and Environment), and was a Member at Large on the founding board of ALECC (Association for Literature, Environment, and Culture in Canada).
Courses:
ENGL 2318.1(2) The Writer and Nature
ENGL 3518.1(2) Canadian Nature Writing
Related:
---
Dr. Charles is a professor in the Sobey School of Business and the Environmental Science Department, teaching
environment and sustainability courses in both. Tony specializes in interdisciplinary research on natural resources and the environment, covering such topics as community-based management, ecosystem-based management and climate change adaptation.He leads the global Community Conservation Research Network (www.CommunityConservation.Net), based at Saint Mary's, which focuses on local conservation and sustainable livelihoods. He is a Pew Fellow in Marine Conservation, a Gulf of Maine Visionary Award winner, and a member of IUCN's Commission on Ecosystem Management. Tony works equally at a local level (with aboriginal and coastal communities across Atlantic Canada), nationally (in particular, providing guidance to the Canadian and Nova Scotian governments), and globally (e.g., with the United Nations and the OECD).
Courses taught:
SMBA 6801 Environment & Sustainability Management (also listed as MGSC 4848)
ENVS 4440 Environmental Policy
ENVS 4450 Natural Resource Management
ENVS 4499 Seminar on the Environment
ECON 6611 Sustainable Resource Management
Related:
---
Dr. Clyburne is cross-appointed with Saint Mary's Department of Chemistry and Department of Environmental Science. Cleaning up the environment shouldn't depend on complex and expensive technologies. That's the philosophy of Dr. Jason Clyburne, Canada Research Chair in Environmental Science and Materials. He believes there is no point coming up with global warming initiatives that do not lead to affordable, real-life solutions. Dr. Clyburne is focusing his efforts on systems utilizing ionic liquids, designer chemicals created from inexpensive and readily available materials. These chemicals have shown promise for the safe and efficient removal of environmentally-hazardous substances from industrial processes, such as the burning of coal. Dr. Clyburne's research with green chemistry could lead to the solution for many environmentally-relevant problems.
Dr. Clyburne has also served with the Natural Sciences and Engineering Council of Canada in a variety of roles. In 2013, he received Saint Mary's University Presidents Research Award for Excellence in Research.
Courses taught:
CHEM 2100 Green Chemistry
Related:
---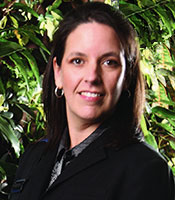 Dr. Conrad is a Professor in the Department of Geography and Environmental Studies at Saint Mary's University and Adjunct Professor at Dalhousie University and Wilfrid Laurier University in Waterloo, Ontario. Dr. Conrad's research background is in community-based environmental monitoring and water-security, having founded the Community-Based Environmental Monitoring Network (now the Atlantic Water Network). Through this work, I have conducted research around the world, assisting communities in better understanding a variety of environmental concerns, often employing citizen science. As a more recent research shift to water and food security in West Africa, particularly the Gambia, new questions around environmental migrants and migration in general has emerged. I am now working on irregular migration in West Africa, migration as a rite of passage and climate change migration on the African continent.
Courses taught:
GEOG 3350: Sub-Saharan Africa
GEOG 4828: Geography Behind the Headlines
GEOG 4100: International Field School
GEOG 2315: The Oceans
Related:
---
Cathy Driscoll is Professor of Management in the Sobey School of Business at Saint Mary's University. Prior to Saint
‌Mary's, she worked as a project manager and policy advisor with the National Round Table on the Environment and the Economy in Ottawa. She is one of the original co-investigators for the development of the Canadian Business Ethics Research Network. Her research interests include business ethics, sustainability management education, stakeholder management, and spiritual and religious values in ethical decision making. She has published articles on the topic of sustainability and stakeholder management in The Journal of Business Ethics, Business and Society, and The Journal of Religion and Business Ethics.‌
Courses taught:‌
MGMT3480 Ethical Responsibilities of Organizations
MGMT6694 Ethical Issues in the World of Business
---
Dr. Ervine is an Associate Professor in the International Development Studies Program at Saint Mary's University. Her research interests include environment and development, climate change mitigation, global carbon markets and carbon offsetting, carbon finance to the Global South, and global environmental politics and governance. Her recent publications include "Diminishing Returns: Carbon Market Crisis and the Future of Market-Dependent Climate Change Finance" (2013, New Political Economy), "Carbon Markets, Debt, and Uneven Development" (2013, Third World Quarterly), and "Carbon Offsetting: Silencing Dissent" (2012, New Political Science), while she has also published on biodiversity conservation and development in Chiapas, Mexico. Dr. Ervine currently holds a SSHRC Insight Development Grant to conduct comparative research on carbon markets, and she is the Editor for Palgrave Macmillan's Environment, Politics, and Social Change series.
Courses taught:
IDST 2301 – Introduction to Development Studies: Perspectives
IDST 2302 – Introduction to Development Studies: Policies and Practice
IDST 4470/5570 – Environment and Development
IDST 4836/6642 – Climate Crisis and the Global South IDST 4840/6641 – Conflict, Security and Development
Related :
---
Dr. Fowler is an Associate Professor in the Anthropology Department. As a
Landscape Archaeologist, he is interested in locating and investigating physical evidence of human activity as well as understanding how our relationships with the environment are culturally mediated. Dr. Fowler's interdisciplinary research into early colonial settlements in Nova Scotia emphasizes the importance of indigenous people in colonial society, and includes a long-running archaeological field school at Grand-Pré National Historic Site, which is operated in partnership with Parks Canada and The Landscape of Grand Pré Society. Among his research interests are archaeological geophysics, public archaeology, and critical heritage studies.
Related:
Courses taught:
ANTH 3378: Landscape Archaeology
ANTH 4378: Advanced Landscape Archaeology
ANTH 3379: Archaeology of Acadia
ANTH 3573: Archaeology of Halifax
ANTH 4467: Cultural Resource Management (CRM) Archaeology
---
Dr. Gauthier is a Professor of Geography in Saint Mary's University Department of Geography and Environmental Studies. He served as the University's Vice-President
(Academic and Research) and University Secretary from 2010 to 2016. Formerly at the University of Regina for 25 years, he served as that University's Vice-President Research for 3 years, as well as founding the Centre for Geographic Information Systems (GIS) and serving 11 years as the Executive Director of the Canadian Plains Research Center (CPRC). Author of over 140 publications and recipient of over 120 academic awards, grants and contracts, Dr. Gauthier is active in international conservation research having conducted studies in protected ecological areas planning and management, ecological indicators for sustainable communities, applications of GIS in natural resources management, rural social cohesion, human adaptations to climate change, and ecological land classification. He was the General Manager and Publisher of the Encyclopedia of Saskatchewan. He has supervised, served on or administered committees for 40 graduate students.
---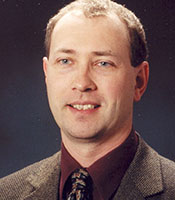 Dr. Giles is a Professor in the Department of Geography and Environmental Studies. His research interests are broadly in geomorphology and remote sensing. He has conducted studies in coastal environments (sand dunes) and fluvial landscapes (alluvial fans), and currently applies satellite image analysis and digital elevation model processing to geomorphic studies. He is a co-author of Geosystems: An Introduction to Physical Geography (Third and Fourth Canadian editions) and Communicating in Geography and the Environmental Sciences (First and Second Canadian editions).
Courses taught:
GEOG 2306: Geospatial Concepts
GEOG 2310: Geography of Canada
GEOG 2313: Geomorphology
GEOG 2356: Inquiry and Explanation in Geography
GEOG 3100: Geography Field School
GEOG 3433: Fluvial Geomorphology
GEOG 3356: Remote Sensing of the Environment
GEOG 4423: Glacial Geomorphology
Related:
---
Dr. Heather Green
Dr. Heather Green is an environmental and Indigenous historian interested in histories of mining, resource extraction, energy production, environmental tourism, and sport hunting. While her work primarily focuses on the Canadian North, she is also working on a project about mining, energy production, and Indigenous activism in the American Southwest. Prior to coming to Saint Mary's, Heather held a postdoctoral fellowship with the Wilson Institute for Canadian History at McMaster University and a Fulbright Canada Research Scholar fellowship with the Department of American Indian Studies at the University of Arizona. Heather is an editor and executive member of the Network in Canadian History and Environment.
Courses taught:
HIST 2833: Environmental History of North America
Related:
---
Dr. Grek-Martin is an Associate Professor in the Department of Geography and Environmental Studies. He is a cultural and historical geographer and his research analyzes the rich and multi-faceted concept of place—particularly the dynamic and power-laden processes by which places are constructed, contested, and imbued with complex meanings by individuals and communities. Jason's current research explores place-making primarily in the context of travel and tourism to heritage sites with a dark past, drawing on a robust interdisciplinary scholarship developing at the intersection of dark tourism, media tourism, heritage studies and geographies of memory. In addition, he has ongoing research interests in the historical and contemporary intersections between culture, nature and place, particularly in relation to the 'cultures of nature' associated with parks in Halifax. While environmental issues feature prominently in many of his courses, Jason's interests in the geographic manifestations of culturally-contingent concepts of nature are explicitly addressed in GEOG 3329: Geographical Perspectives on Nature.
Courses taught:
GEOG 1100: Global Perspectives of Land & Life
GEOG 2349: Cultural Geography
GEOG 3329: Geographical Perspectives on Nature
GEOG 4449: Tourist Geographies
Related:
---
Dr. Hale is an Assistant Professor in the Department of Religious Studies. Her overarching interest is in the intersections of religion with public life. In terms of research directly relevant to Environmental Studies, Dr. Hale's current focus is two-fold: religion and environmental law and religion and environmental movements. Her main research project at the moment is exploring the ways in which environmental movements target and/or recruit immigrants who are affiliated with religious institutions.
---
‌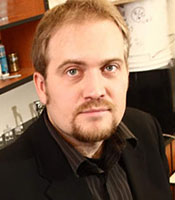 Dr. Hanley is appointed in the Department of Geology. His research interests include: quantitative fluid and melt inclusion studies in magmatic ore-forming systems with a focus on Ni-Cu-PGE and alkalic porphyry deposits; ore body characterization with a focus on understanding the mineralogical factors controlling PGE and deleterious metal distribution with a goal of maximizing mining process efficiency and environmental protection; hydrothermal experimental studies involving the synthesis of fluid and melt inclusions; alteration and stable isotope studies surrounding magmatic ore deposits with a focus on the Sudbury Igneous Complex. His undergraduate and graduate students are working on fluid and melt inclusion studies in hydrothermal-magmatic ore-forming systems. A major goal of his current studies is to develop cost-effective geochemical exploration criteria that may be used to identify mineralized intrusions.
Courses taught:
GEOL 4441 Mineral Resources
Related:
---
Dr. Hervieux is the Director of the Centre for Leadership excellence. Dr. Hervieux also has close to twenty years experience in retail business management given that prior to her university studies, she worked for several companies including United Colors of Benetton.
Previous to joining Saint Mary's University (summer 2014). Dr. Hervieux received numerous awards, scholarship, published and presented her work on social entrepreneurship and strategy at numerous conferences and published articles in specialized literature and academic journals. Since 2004 she has been involved at the Social Responsibility and Sustainable Development Research Chair where her work included the drafting and presentation of numerous reports bearing on Quebec's sustainable development law as well as commentaries pertaining to sustainable development strategies and GES emissions, both provincial and federal.
Hervieux is a participating member of the Montreal pole of the Network for Business Sustainability. The network brings together business leaders (in two leader's councils – Industry association council and SME council) and academic experts who work together producing research that is linked to practice and practices that are guided by research.
---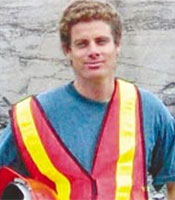 Dr. Jutras is appointed in the Department of Geology. He is also currently serving in the Graduate Research Committee. His perhaps most important contribution was the identification of a tendency for groundwater alkalinity in early Palaeozoic times, just prior to the radiation of land plants, form his work on Ordovician palaeosols. He has also worked extensively on a rare type of calcrete that had previously only been recognized within Quaternary deposits of Central Australia. These phreatic calcretes are genetically associated with the periphery of evaporitic basins, which are important targets for both the mining and petroleum industries.
The present work of Dr. Pierre Jutras includes: Carboniferous palaeoenvironments in eastern Canada and Scotland; evolution of the Carboniferous Windsor Sea margins; climatic signatures in ancient regoliths and soils; the petrology of siderite bands above Pennsylvanian coal seams in Nova Scotia.
Related:
---
Dr. Min-Jung Kwak is an Assistant Professor in the Department of Geography and Environmental Studies. Her research interests are located at the intersection of
economic, urban and social geography, with a regional focus on Canada and the Asia-Pacific Region. Four substantive areas of her research are: Globalization and transnational migration; International education industry; Immigrant entrepreneurship; and Immigrant health care services. She has investigated the social implications and local impacts of global economic processes paying particular attention to the everyday lives of (im)migrants. This also includes an interest in public policy making around migration and settlement issues.
---
Dr. Lamoureux is currently an Associate Professor of Chemistry, a former Coordinator of the Environmental Studies Program (2001-2002, 2003-2006) and former Chairperson of Chemistry (July 2006 - June 2011). He has over 20 years of experience in chemical analysis of metals and metalloids in environmental samples, and with 10 years of experience with chemical analysis of organic compounds in environmental samples. He has published over 20 peer-reviewed publications, has presented numerous invited lectures and supervised approximately 40 highly qualified personnel.
Dr. Lamoureux is a national/international expert in chemical instrumental analysis and chemical speciation of environmental samples. Dr. Lamoureux is also very active with outreach activities such as the Mini-University program, which is a multi-disciplinary programme for 9-14 year old children held every summer. He has also taught chemistry in French at the two Halifax/Dartmouth French high schools.
Courses taught:
---
Dr. Lundholm is cross-appointed in Environmental Science and Biology. He studies the ecology of plants, particularly at the community level. The main research goals of his lab are to determine how species diversity is maintained in plant communities, and how this diversity contributes to ecosystem functioning. His recent published works include: Spontaneous urban vegetation and habitat heterogeneity in Xi'an, China (2013), Environmental geometry and heterogeneity-diversity relationships in spatially explicit simulated communities (2012) and Relative importance of available energy, environmental heterogeneity and seed availability for seedling emergence on a limestone pavement (2011). Currently, Dr. Jeremy Lundholm has four research projects Green Roof Ecology, Urban Plant Communities, Species Diversity Patterns and Regeneration and Restoration Ecology.
Courses taught:
BIOL 4410.1 Plant Ecology
ENVS 4470 Environmental Remediation and Restoration
ENVS 1200 Environmental Challenges
Related:
---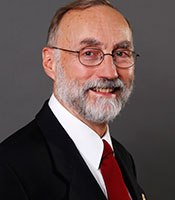 Dr. McCalla is a Professor Emeritus with the Department of Geography and Environmental Studies. His research and teaching interests are in maritime transportation such as how to reduce the impacts of the shipping industry on the marine environment. He has published in journals such as Journal of Transport Geography, the Canadian Geographer and Maritime Policy and Management. He is also the author of Water Transportation in Canada (Formac, 1994).
Related:
---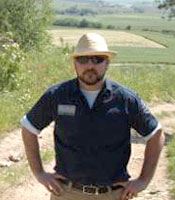 Dr. McCallum is an associate professor in the Department of Modern Languages and Classics. He specializes in Roman archaeology, archaeological ceramics, Roman villas, and ancient urbanism. His current research is focused on understanding cultural and demographic change in southern Italy from the 6th century BCE through the 7th century CE. This involves reconstructing the ancient environment (through a combination of archaeobotany, zooarchaeology, palynology, sedimentology, and geoarchaeology) combined with field survey and archaeological excavation. The project, the Basentello Valley Archaeological Research Project, has received funding from SSHRC and the Crake Foundation (Mount Allison University). Dr. McCallum collaborates with researchers at the University of Nevada, Reno, Cambridge University, Texas A & M, McMaster University, Mount Allison University, the University of Lecce, and the University of Winnipeg.
Related:
---
Margaret McKee is an Associate Professor of Management in the Sobey School of Business at Saint Mary's University. She integrates significant discussion of business'
environmental responsibilities in the core ethics courses she teaches in the Bachelor of Commerce and MBA programs. Margaret is the Academic Lead in the Sobey School of Business for the Principles of Responsible Management Education (PRME) Implementation Group, and a member of the PRME North America Steering Committee. Her focus has been on promoting the integration of the PRME Principles within the business school, as well as the United Nation's Sustainable Development Goals (SDGs). Prior to joining Saint ‌Mary's, Margaret had a 20-year career in corporate affairs where she had involvement with corporate social responsibility initiatives. She has a variety of research interests linked to leadership, business ethics and sustainability. Some of her recent research projects include an examination of sustainability education in Canadian business schools, an analysis of the sustainability reports of PRME signatory schools from around the world, and research on the corporate social responsibility practices of Vietnamese firms.
Courses taught:‌
MGMT3480 Ethical Responsibilities of Organizations
MGMT6694 Ethical Issues in the World of Business
EMBA 5516 Special topics in Ethics, Law and Governance
---
Dr. Millward is a Professor Emeritus in the Department of Geography and Environmental Studies. His specialty is urban geography, with a focus on development issues and land-use planning. This interest also extends to growth management issues in the rural-urban fringe. His most visible contribution relates to the Halifax Regional Municipal Plan, approved in 2006: he served on the Regional Planning Committee for over three years and chaired the Committee in 2005-6. He has also served on committees preparing district and local development plans, and was a long-time member of the Dartmouth Lakes Advisory Board.
Dr. Millward's recent research relates to geographical variations in healthy physical activity. This research seeks to understand how community location, density, and design affect the likelihood of different kinds of physical activity, and promote or deter healthy lifestyles.
Courses taught:
GEOG 1100 Global Perspectives of Land & Life
GEOG 3312 Urban Land Use
GEOG 4442/5642 Urban Planning
GEOG 6001 Research Design Implementation
Related:
---
Dr. Mat Novak
Mathew Novak is an Assistant Professor in the Department of Geography and Environmental Studies at Saint Mary's. His research focuses on the development of the urban landscape, using Geographic Information Systems (GIS) to map processes and patterns of urban change. Currently he is working on inner city regeneration processes in mid-sized centres, including condominium development and the ways independent shops can carve out a niche in an increasingly corporatised retail environment.
Related:
---
Dr. Anthony O'Malley
Dr. O'Malley is a core faculty and founding member of the interdisciplinary International Development Studies Program, and was its Program Coordinator (graduate and undergraduate) for 12 years until June 2015. Dr. O'Malley is cross-appointed to the Department of Anthropology and to the Faculty of Education, and is Director of Education and International Development with the Faculty of Education. He is currently supervising PhDs (IDS) on endogenous development models for indigenous peoples and on national wealth management alternatives to mainstream foreign aid for developing societies. Dr. O'Malley has carried out research on indigenous artisanal fishing communities in southern Chile and the Yucatán from a social anthropology perspective and has written extensively on poverty reduction programs and their role in national and regional development. An ongoing research interest concerns coastal communities threatened by encroaching urbanization and other large national undertakings (such as biosphere conservation zones), including the creation of appropriate local initiatives to meet such challenges. Among other courses at the graduate and undergraduate levels, Dr. O'Malley teaches the IDS Program's honours seminar and seminar on Urbanization and Development.
---
Dr. Georgia Pe-Piper
Dr. Pe-Piper is appointed in the Department of Geology. Her research interests include the use of mineralogy and geochemistry to interpret the origins of igneous rocks, the source and origins of petroleum reservoirs, and the interpretation of ancient landscapes. She works particularly in Nova Scotia and the Aegean region (Greece). Her present work includes: origins of young volcanic eruptions in the Aegean; granites and associated mineral deposits, particularly rare-earth element minerals, in the Cobequid Highlands, Nova Scotia; and reconstructing the sources and history of sandstone reservoirs for petroleum in the offshore Scotian Basin. She contributes to the SOE a broad technical understanding of natural resources, both energy and minerals, and knowledge of natural hazard issues.
Related:
---
Dr. Raymond obtained his doctoral degree in resource and environmental economics from the University of Guelph. Mark is a former Associate Dean for the Sobey School of Business and has completed multiple environmental-based research projects for the governments of PEI and Nova Scotia, the Canadian Cancer Society, the Canadian Institute for Health Policy, the Halifax Regional Municipality and the Canadian Agri-Food Policy Institute. He has published numerous articles in academic journals such as the Journal of Public Economics, Ecological Economics, China Economic Review and the Journal of Regulatory Economics. Mark has taught courses in fishery economics, natural resource economics and environmental economics and has served as an expert witness on multiple occasions. Mark has been voted MBA and EMBA Professor of the Year and is aware of the importance of engaging his students in the classroom. Mark also sits on several boards and committees in the Halifax business community.
Courses taught:
ECON 3361 Fisheries Economics
ECON 3363 Environmental Economics
ECON 3362 Natural Resource Economics
---
Dr. Cristian Suteanu
Dr. Suteanu is an Associate Professor at Saint Mary's University, Halifax, Canada, cross-appointed in the Department of Geography and Environmental Studies and the Department of Environmental Science. His research focuses on nonlinear analysis and modeling of natural systems; applications include climate variability, renewable energy, and natural hazards. On the other hand, he studies epistemological aspects of our interaction with the environment. His courses include Environmental Information Management, Statistical Methods in Geography, Natural Hazards, Environmental Pattern Analysis, as well as graduate and post-doc courses on nonlinear approaches to natural complex systems. He is the Chairperson of the Department of Environmental Science.
Related:
---
Dr. Peter Twohig

Peter is a Professor in the Department of History and the Atlantic Canada Studies program. He is an historian of
health and medicine, with particular interests in the areas of public health, the nature of expertise and knowledge claims, and the organization of health care work. He is the author of two books, co-edited a series of books on the interdisciplinary study of health, illness and disease, and is the author of a large number of articles in a variety of academic disciplines and in clinical science journals.
---
Dr. Danika van Proosdij is a coastal geomorphologist with a background in physical geography, biology and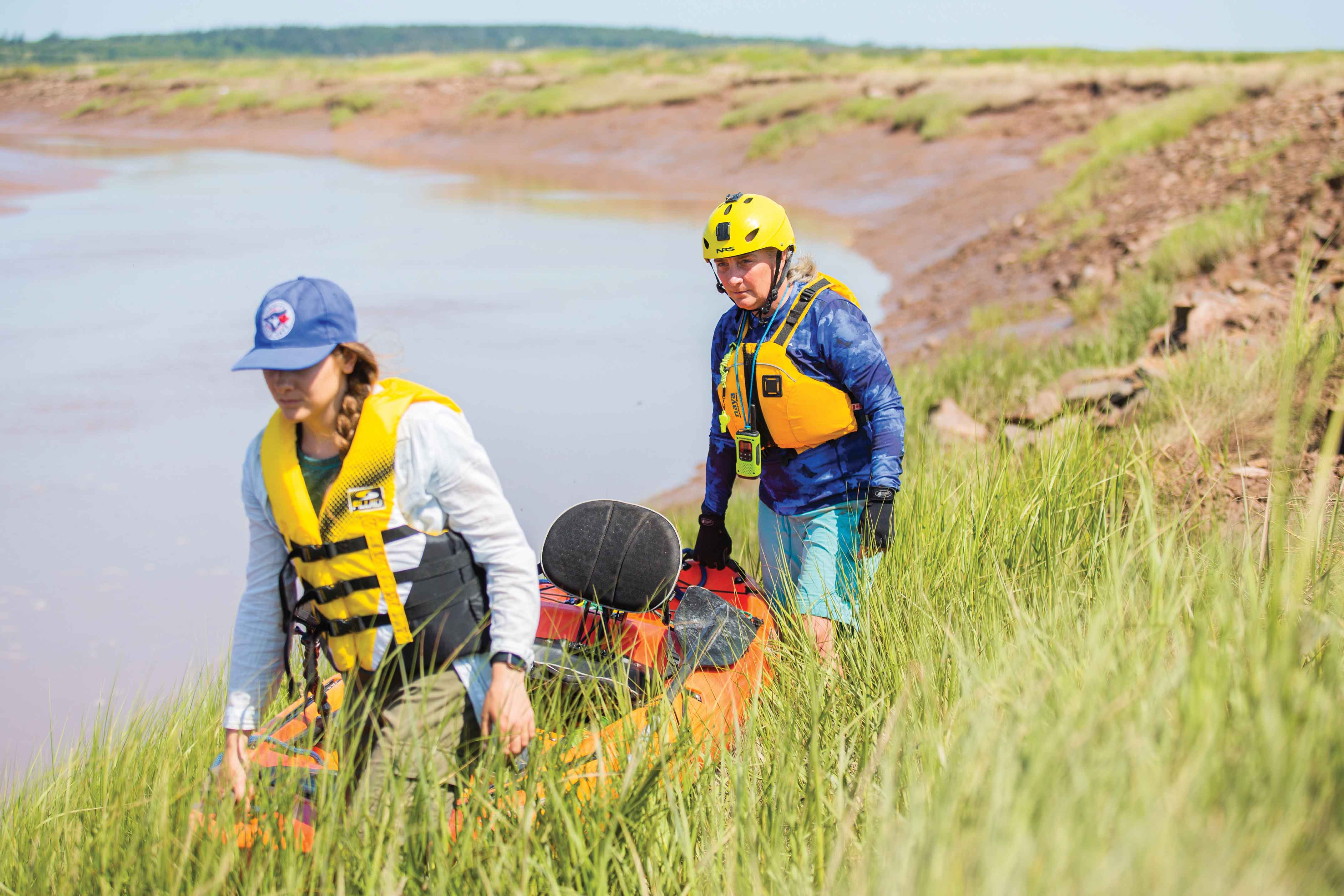 geomatics who specializes in process geomorphology and biogeography of intertidal ecosystems. She is the Director of the Intertidal Coastal Sediment Transport (In_CoaST) Research Unit and Coordinator of the Maritime Provinces Spatial Analysis Research Center (MP_SpARC). In addition, she is an active member of SMaRTS (Salt Marsh and Restricted Tidal Sytems) working group of the Bay of Fundy ecosystem partnership and she acts as a scientific consultant to CB Wetlands and Environmental Specialists that is responsible for the majority of coastal ecosystem restoration projects in Nova Scotia. Danika also works closely with the Nova Scotia government, advocating the use of environmentally sustainable coastal engineering protection works to mitigate the effects of climate change, particularly sea level rise. Most of her current research focuses on the ecomorphodynamics (study of the interaction and feedbacks that occur between topography, biota, hydrodynamics and sedimentary processes and the resultant adjustments of morphology) of macrotidal ecosystems at a range of spatial and temporal scales and how human activities and climate change influence these processes.
---
Dr. Vessey is appointed in the Department of Biology and is the Associate Vice president Research and the Dean of Graduate Studies. His teaching and research area is in plant physiology, particularly the functional interactions between crop plants and beneficial micro-organisms, particularly as these apply to biofuel feedstocks. He has supervised over twenty graduate students and has been awarded several regional and national research awards. Positions in which he has recently served, or is currently serving, include: Grant Selection Committees of the Natural Sciences and Engineering Research Council, Advisory Committees for the NS-CIHR Research Partnership Program, the Nova Scotia Research and Innovation Trust, and BioFuelNet Canada, and the Boards of Directors for the Atlantic Environmental Sciences Network, Offshore Energy Research Association, and Plant Inoculants Canada.
---
Lyndan Warner developed and now teaches the Environmental History of Europe courses ‌on
campus
‌
and online. She lived, studied and worked in Europe for ten years after her undergraduate degree. In trying to understand how geography shapes culture and history, Warner has travelled through Scandinavia, the Alps, hiked in the Pyrenees, followed the coasts of Spain, France, Italy and Greece and explored the islands of the Mediterranean. She is a member of an environmental protection group based in the Laurentians in Quebec.
Courses taught:
HIST 2201 Environmental History of Europe
HIST 2201WW Environmental History of Europe online
---
Dr. Wei is an assistant professor at the Sobey School of Business where she teaches Marketing Policy and Marketing Communications. Her research focuses on ethical consumption, including fair-trade, local and organic food, as well as community-minded, green enterprises. Using both qualitative and quantitative methods, her research questions how consumers develop knowledge about the marketplace. Dr. Wei's research has assisted various local businesses in their attempts at growing sustainably. Her research has been supported by provincial programs as well as by the Social Sciences and Humanities Research Council.
Related:
---
Dr. Sheldon Wein
Dr. Wein is a Professor of both Philosophy and of International Development Studies. He does research on various versions of the Precautionary Principle, on why changes in moral attitudes are unlikely to help solve environmental problems, and on assurance dampers and how to foster assurance amplifiers when developing techniques for shared cooperative activities to deal with social issues.
Related:
---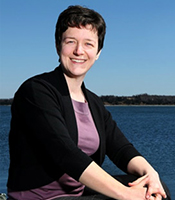 Dr. Wiacek is cross-appointed in the Departments of Environmental Science as well as Astronomy & Physics. She is interested in remote ‌sensing of atmospheric trace gases involved in air pollution and climate and also in the climate effects of aerosol (suspended particles) through cloud interactions. Her research includes the development of ground- and satellite-based remote sensing instrumentation and data analysis techniques (retrieval algorithms and inverse theory). She is currently establishing the Tropospheric Remote Sensing Laboratory (TRSL) to characterize atmospheric composition in the planetary boundary layer at SMU and in the field, with the end goal of improving the understanding and prediction of atmospheric processes.
Dr. Wiacek helped establish the Toronto Atmospheric Observatory as part of her Ph.D. studies at the University of Toronto. She then researched aerosol-cloud interactions as a Marie Curie Postdoctoral Fellow at the Swiss Federal Institute (ETH) in Zürich. Finally, she held the position of Research Associate (remote sensing of aerosols) at Dalhousie University before joining SMU in 2013.
Courses taught:
ENVS 1250 Physical Processes in the Environment
ENVS 2300 Environmental Science: Populations & Ecosystems
ENVS 2310 Environmental Science: Energy, Resources & Pollution
ENVS 3360 Climate Change
Related:
---