M.Sc. in Computing & Data Analytics
MSc in Computing & Data Analytics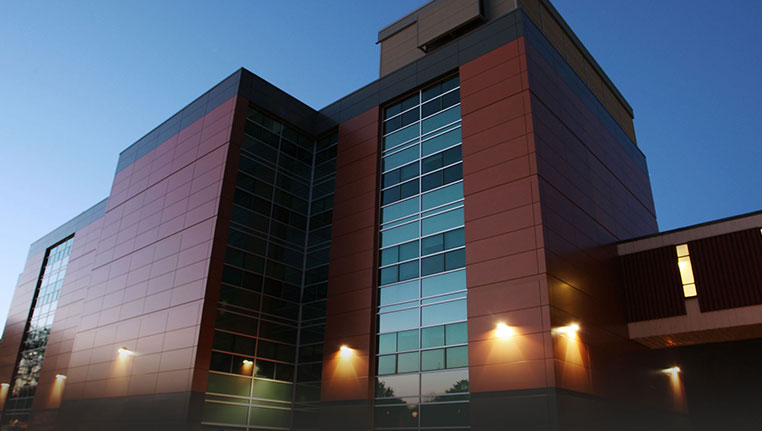 Gartner defines Big data as high-volume, high-velocity and high-variety information assets that demand cost-effective, innovative forms of information processing for enhanced insight and decision making. A recent IDC forecast shows that the market for Big Data technology and services will grow at a 26.4% compound annual growth rate through 2018, or about six times the growth rate of the overall information technology market.
Saint Mary's new Master of Science in Computing & Data Analytics (MSc CDA) is a graduate-level, 16-month professional program designed to meet the complex challenges associated with Big Data. It combines two essential aspects of computing and data analytics:
Software design, development, customization, and management
Analytics and Business intelligence: the acquisition, storage, management, and analysis of huge amounts of data to improve efficiency, innovation, and decision making
The primary focus of the MSc CDA program is to develop highly qualified computing and data analytics professionals who will drive innovation and organizational success. MSc CDA prepares students for rewarding and lucrative careers in the data science industry through experiential learning opportunities and industry interaction.
---
Benefits of the MSc CDA
Develop in-demand skills and knowledge that lead to exceptional career opportunities
Study with award winning instructors from Saint Mary's Faculty of Science and the Sobey School of Business, the largest Canadian business school east of Quebec
Interact with industry professionals through core courses, paid internships, sponsored projects, industry workshops, expert guest speakers, hackathons, and special events
Choose from three applied learning choices:

group-based, applied learning project option
paid internship option
a research thesis option
---
Program Requirements
Students must successfully compete 24 credit hours in computing and data analytics, learning a broad range of technology platforms, languages, and techniques driven by industry requirements. In addition, candidates must complete one of three options for an additional 6 credit hours: applied projects, paid internship, or a thesis.
The MSc CDA program is also available as a part-time option for professionals looking to enhance their current career or move into a different one.
---
Admission Requirements
The MSc CDA follows the general admission requirements and procedures of the Faculty of Graduate Studies and Research, as outlined in the 2016-2017 Graduate Academic Calendar (PDF).
In addition, applicants must meet or provide evidence for the following criteria:
Applicants require a four-year Bachelor of Science in Computing Science degree (or equivalent) with a cumulative GPA equal to 70%
Letter of Intent describing how the program will benefit your educational and career goals
An up-to-date CV
Applicants must score at least 70% on a programming test administered by Saint Mary's University
Applicants must complete a technical interview with the Program Director to ensure aptitude and career goals align with program objectives
Students whose first language is not English, and who have not attended an English language secondary school or who do not hold a degree completed entirely in English, must meet Faculty of Graduate Studies and Research language requirements for graduate students.
---
Important Date Application Deadlines
Applications for September 2019 are open until March 4, 2019
For admission into our September 2019 cohort, please note that we will continue to receive/review applications filed online until March 4.
Please note that MSc CDA will not be offering a January 2020 cohort. Details on the September 2020 application process will be posted in the near future.
As each MSc CDA cohort is capped at 30 students, we encourage students to apply early as we issue admissions to qualified candidates on a first come – first served basis. Please note that applicants are required to complete a programming test as part of their complete application – please contact keith.bain@smu.ca for details.
---
Estimated tuition fees
Canadian Students $19,000
International Students $35,000 *excludes associated fees and living expenses
Fees are paid in four instalments at the beginning of each term.
---
Apply Now
---
Contact InformationGraduate Program Manager
Keith Bain
902-491-6535
keith.bain@smu.ca
---
Related