Department of Political Science
Dr. Ronald Landes
‌
Dr. Ronald Landes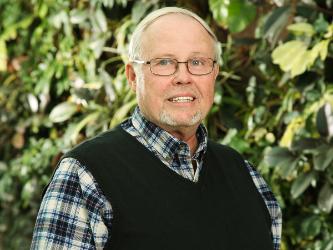 Professor, Political Science Department
B.Sc. (Oregon), M.A., Ph.D. (York)
Office: McNally North 518
Email: ron_landes@hotmail.com
Phone: 902-420-5841
Ronald G. Landes received his MA (1969) and PhD (1973) from York University (Toronto) and has taught at Saint Mary's University since 1972. Beginning his 40th year of teaching in September of 2011, Dr. Landes initially specialized in the fields of Canadian and Comparative Politics and is probably best-known for his textbook, The Canadian Polity: A Comparative Introduction . This text has gone through six editions (latest edition 2003) and was widely used at the University-level in Canada for twenty years. In more recent years, Dr. Landes has developed courses in the International Relations area, including courses on Political Violence, Political Terrorism, and Spying and International Relations. In 1996 Dr. Landes received the Father William A. Stewart Medal for Outstanding Teaching at Saint Mary's University. Publications include a book of readings on Canadian Politics and numerous journal articles in such publications as Parliamentary Affairs (2), the International Journal of Comparative Sociology (2), The Journal of Commonwealth and Comparative Politics, Publius, and The Dalhousie Review .
Professor Landes served as Chairperson of the Political Science Department for about 15 years and served one year as President of the Saint Mary's University Faculty Union.
Dr. Landes is one of the experts in Canada and Nova Scotia on Electoral Reform and Electoral Redistributions. He has served on the Commissions for the past two provincial and past two federal redistributions, as well as appearing as an expert witness on two occasions before the Ontario Municipal Board. The 1991-1992 electoral redistribution in Nova Scotia, Chaired by Dr. Landes, was the first nonpartisan electoral redistribution in Nova Scotia's history.